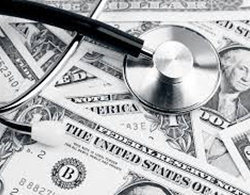 About Us
We are your number one source for pre-owned medical equipment online. We are an e-marketplace for Buying, Listing, and Selling good working condition medical equipment. We ship Internationally! We are DotMed Certified
Find us on DotMed.com where equipment is exposed to thousands of buyers.
Are you a healthcare provider? Tell us what you are looking for and how much you want to pay and we will find it for you. We search for the most appropriate and affordable equipment available.
---
Our Mission

We are dedicated to delivering high quality service and much needed pre-owned medical equipment to our buyers. We are healthcare professionals who strive to maintain high ethical standards. We are dedicated to working with our clients in selling to them, buying from them or selling equipment on their behalf. Through our efforts we are impacting people globally with the use of necessary medical services.
---
Mikan Medical LLC is a valued user on Dot Med, as well as other equipment marketing sites, working with buyers and sellers around the globe. With these resources, we can help you find the best deal for your equipment!
---
The Need in Africa

In most African countries, availability of diagnostic surgical and medical equipment is scarce especially in the rural areas. Patients travel hundreds of miles to receive services such as x-rays or ultrasound. Mikan Medical is collaborating with doctors and health institutions in the east African country of Kenya to facilitate buying and shipping of used medical equipment that meets the needs of the Kenyan market.
DONATING EQUIPMENT? If you want to donate equipment or medical supplies to Kenya, we can connect you with a nonprofit organization. We are working with
Farova.org
to assist with acquisition and delivering donations.
Not all US based medical equipment is suitable or can work in Kenya. Contact us for advice before you ship.
(Please note that Mikan Medical LLC is not a charitable organization)